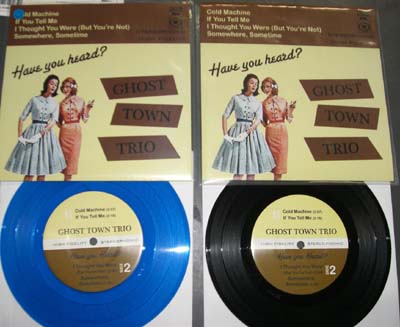 I met ghost town trio on tour in baltimore. I found out they were from ohio and told them how much i didnt like OH. We hung out in florida later that tour and thought they were amazing. I recently saw them for the first time since april of 2007.
Great guys even better band.
The 7" is limited t0 300.
100 - Blue
200 - Black